Looking for a new slide combination style? Come here and have a look
A few weeks ago we launched a children's fence, so today the editor brought you a new product, which is the indoor slide combination produced by Union-Play. You can learn more about it.
1. Design source
Indoor small slides, integrating fitness and entertainment, are carefully designed in various styles according to children's hobbies. It is a brand-new and comprehensive children's playground. It is specially designed for children who like to drill, climb, slide, etc., with bright colors, strong entertainment ability, complete functions, and reliable quality.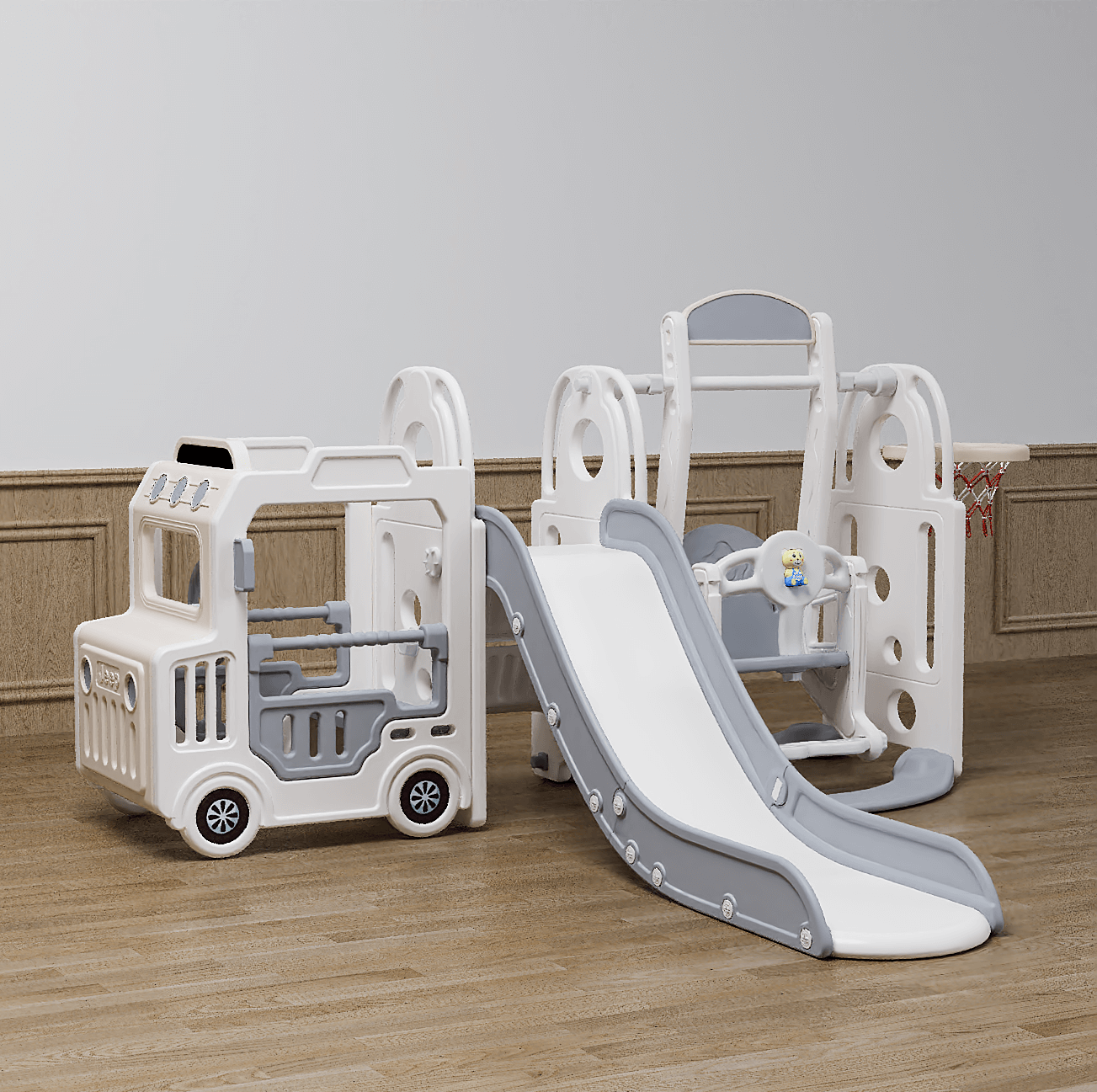 2. Workmanship
Indoor small slides usually include doors, slides, tops, ladders, and handrails; the slides are all connected with fasteners, and there are no sharp protrusions on the surface. Each part has multiple models and multiple color options, and can also be selected according to customers' Need for be personalized design. This product is bright in color, not easy to fade, high strength, antistatic, abrasion resistance, light resistance, aging resistance, crack resistance, safe and durable structure, ingenious combination slide design, harmonious color matching, ingenious combination of plastic parts, bringing safety and joy to children, Lively feeling.
Indoor small slide series products have a unique and constantly changing amusement design, creating unlimited joy and attraction in a limited space, with a stylish and generous appearance.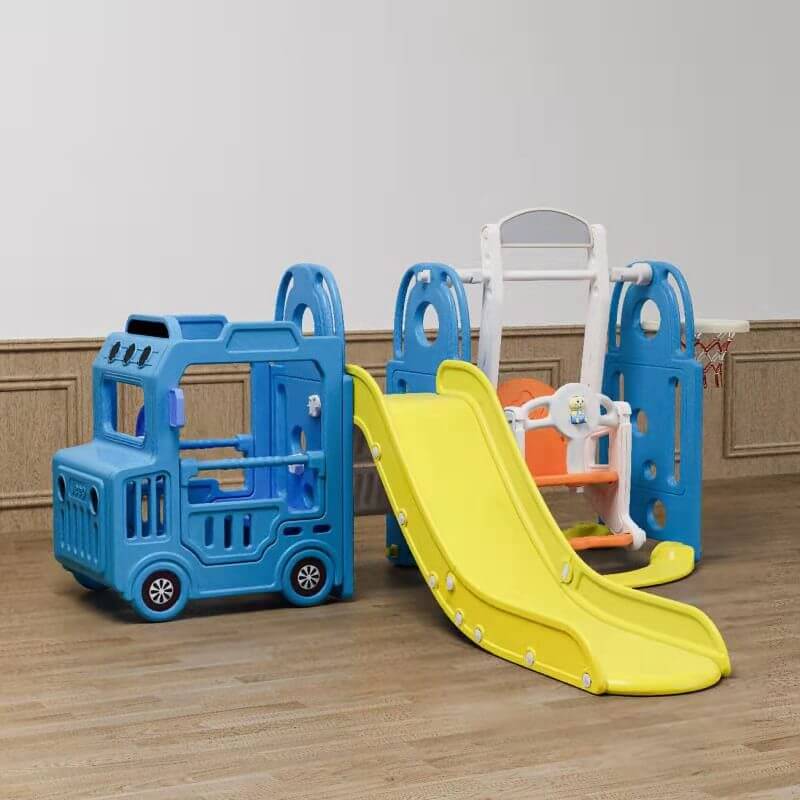 3. Raw material selection
The indoor small slide is mainly made of PE blow molding, and PP injection molding is the auxiliary material. It has high strength, smooth surface, environmental protection, good weather resistance, strong water resistance, not easy to wear, not easy to crack, and not easy to deform. Some companies use inferior raw materials for product development to obtain huge profits, so many accidents will occur. The material of Union-Play is original environmentally friendly plastic, and the quality of the product can be guaranteed. Children can play with all their hearts, and parents don't have to worry about it.