Release of the new bus slide and swing combination !
       After two months of design and modification, finally, we release the NEW BUS slide and swing set yesterday!
The best-looking style on the market, but with the most competitive price.
For colors,there's blue,pink,white for customers to choose.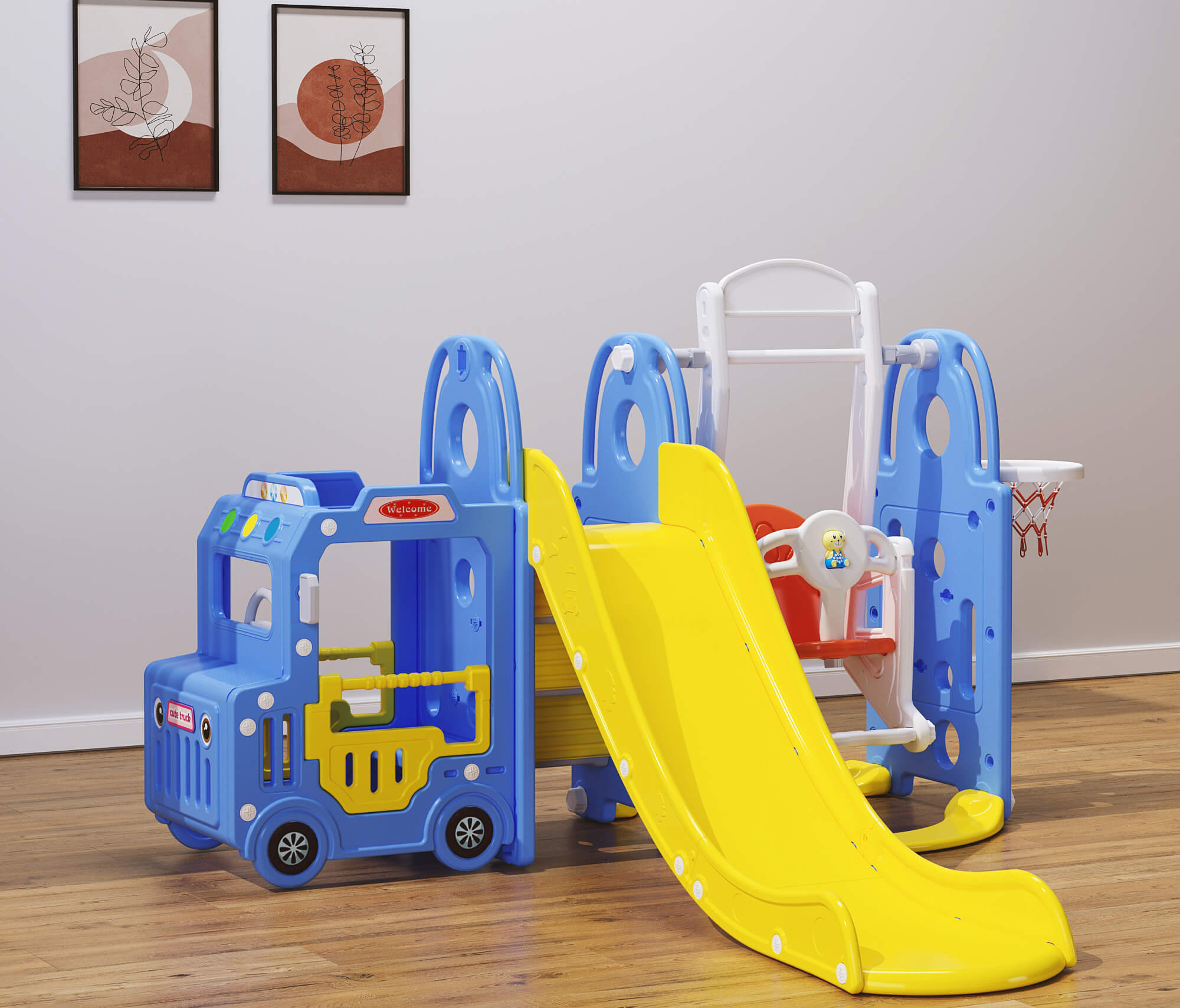 Yellow, blue with a little white embellishment, rich color hierarchy, bright combination, the biggest attraction to the babies, so that the babies will love it once they play with it.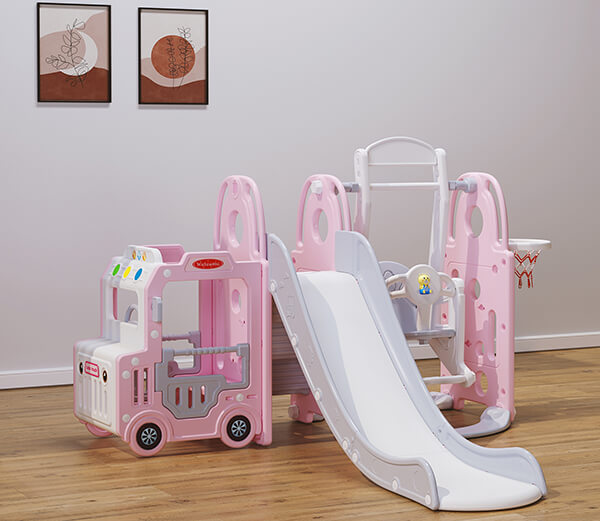 Pink may be more popular with girls. The combination of pink and gray is a refreshing match, which is comfortable and quiet.May also be more popular with parents.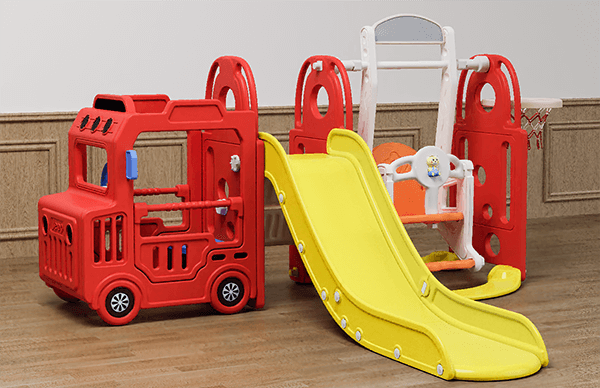 Red is a passionate color. Boys may be obsessed with red. The combination of red and yellow is also a visually striking solution that attracts the baby's attention.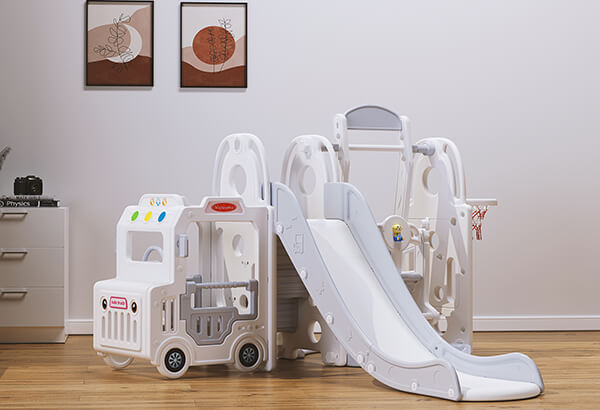 Off-white is our main color this time. It is currently the most popular color on the market. No matter which country it is, it is very suitable for sales. The bright off-white color may make the baby's room look neater and cleaner.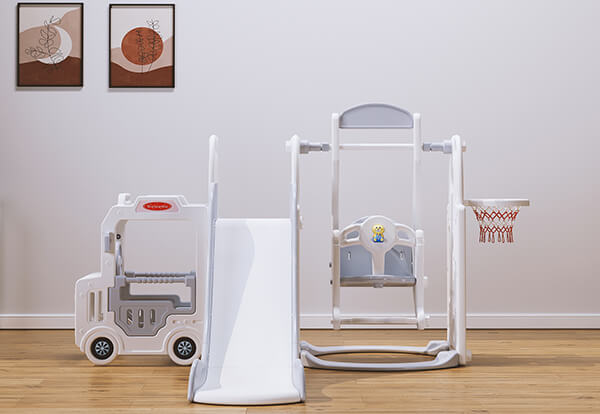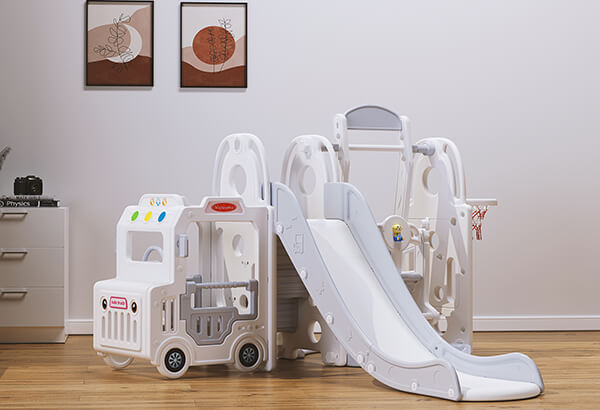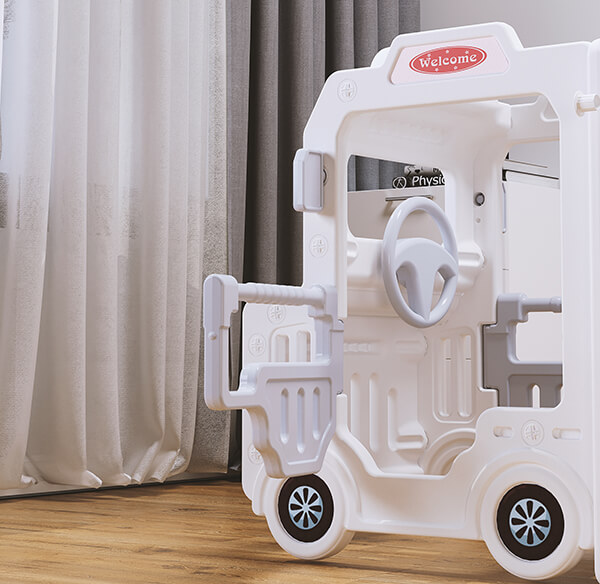 This combination has a vivid bus head shape, and there are two doors that can be opened truly, without any buckles, and can be easily opened or closed without hurting the baby's hands.
When the baby enters the car, there is a steering wheel that can be turned and has audible music. The baby can sit on the seat and enjoy the fun of driving simulation.
And of course, this is a 3-in-1, so slides, swings, and basketball stands are the most basic functions here.
This new product has officially started production, please order in advance to prepare for the coming of the purchasing season!