Name:kids gym equipment plastic outdoor playground
Lifespan:more than 5 years under normal use
Occasion:kindergarten, school, amusement park,community etc
1. Eco-friendly products, keep children safe playing.
2. Competitive price, more children can enjoy  it.
3. Security-oriented, miss the requirement of EN1176 certification. Pass GS certificate.
4. Fashion and warm design, make kids much more fun and will play again and again.
5. Creative kinds of amusement equipment, many different designs.
6. High quality material, New Plastic LLDPE ( = Linear low density polyethylene ), Galvanized steel pipes with powder coated both inside and outside. Stainless screws, steel decks with PVC coated or powder coated.
7. Designed requirement, according to the age, budget, location etc.
8. Free design.
9. UV-resistant,high-strength,durable for outdoor usage.
The material of plastic outdoor play (plastic)
1 steel pipe:
the external diameter is 114 mm, thickness is 2 mm
2 plastic:
1)LLDPE,imported from South Korea. this kind of plastic is very strong and can be well though under the strong sunlight or the rains.
2) it is UV resistance, anti-static, antiseptic. It is different from the normal plastic. You know the general plastic will be crack and smelled when played outdoor in a short time.
3) The most important characteristics are environment friendly and safety.
4) meet the requirement of GB/T4454-1996 standard
3 platform and steps
1) cold rolling iron plate with high solidity
2) Thickness is 2 mm
4 handrail and guardrail
1)general iron pipe, diameter is 32mm and thickness is 2 mm
5 fastener
1) aluminium screw and international standard 302
Installation
1) will be installed for test before shipment.
2) Paste the label and take photos
3) We have English instructions of installation
Packing
1) black cotton covered and then the plastic film
2) This packing will avoid wear and tear
Advantages
1. Environmental Design, easy to assemble
2. Anti-corrosion, fire-proof, mothproof, easily cleaned-up
3. Professional manufacture, Non-toxic, environmental-friendly material
4. OEM and customer's design are available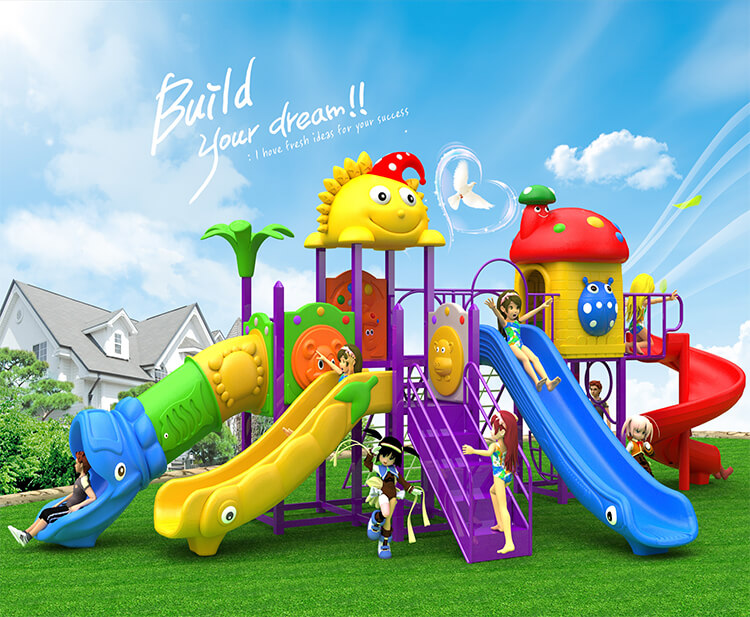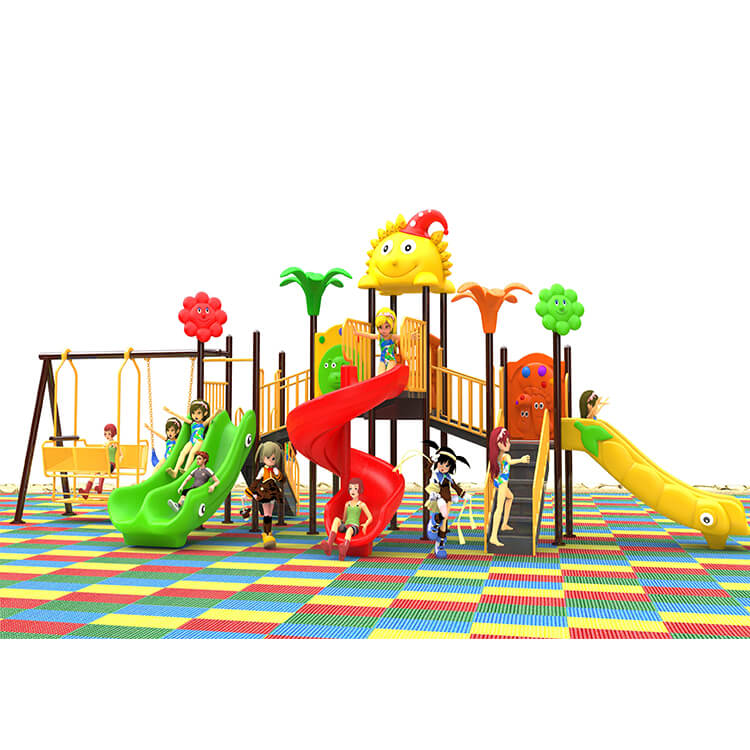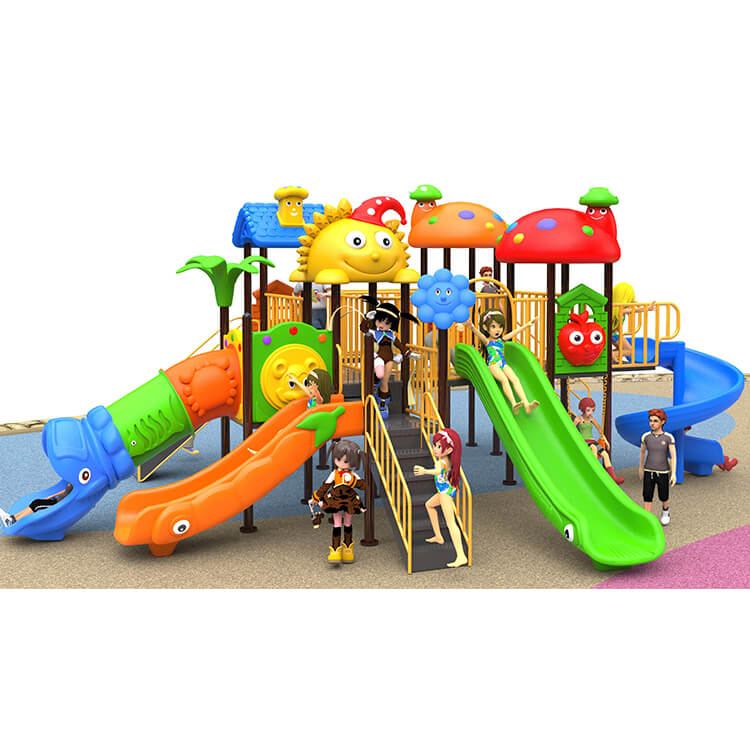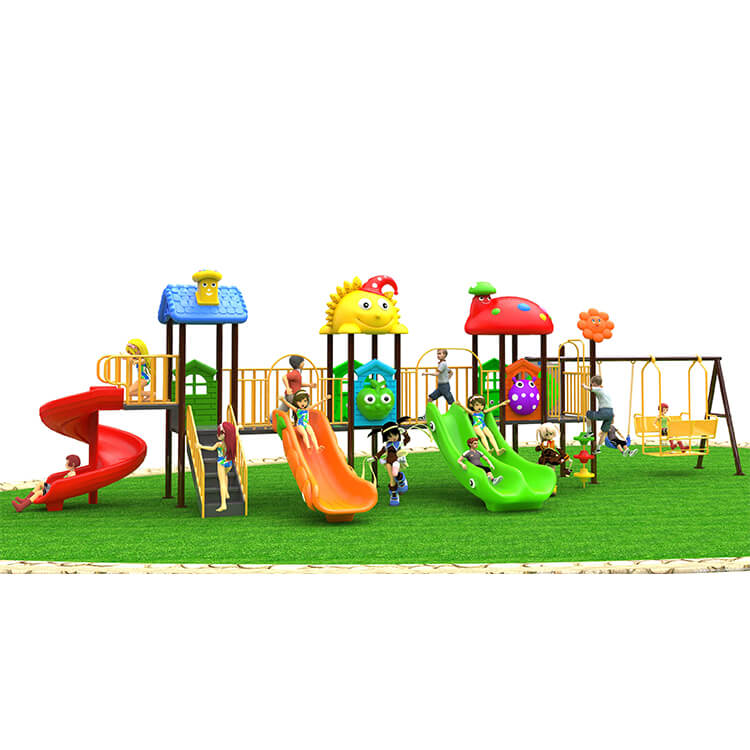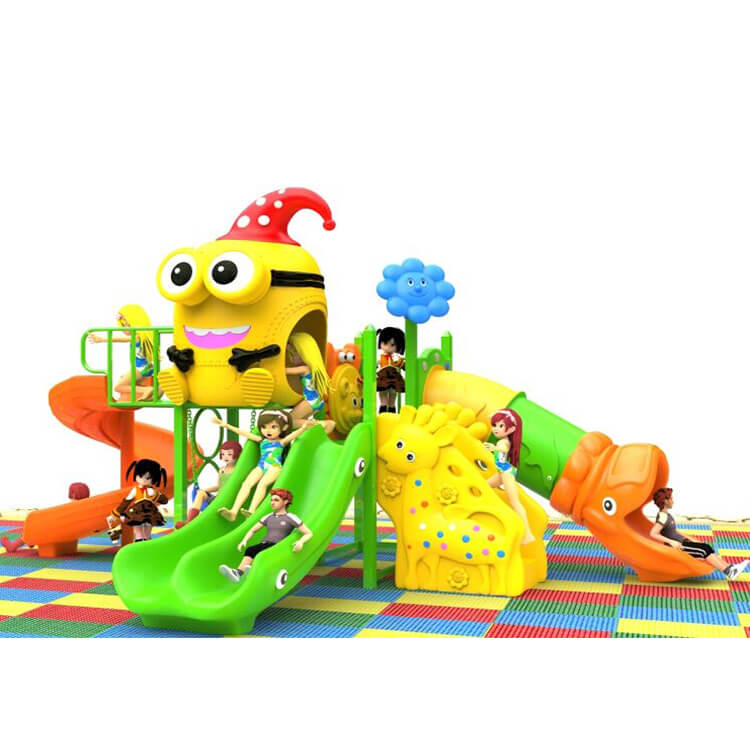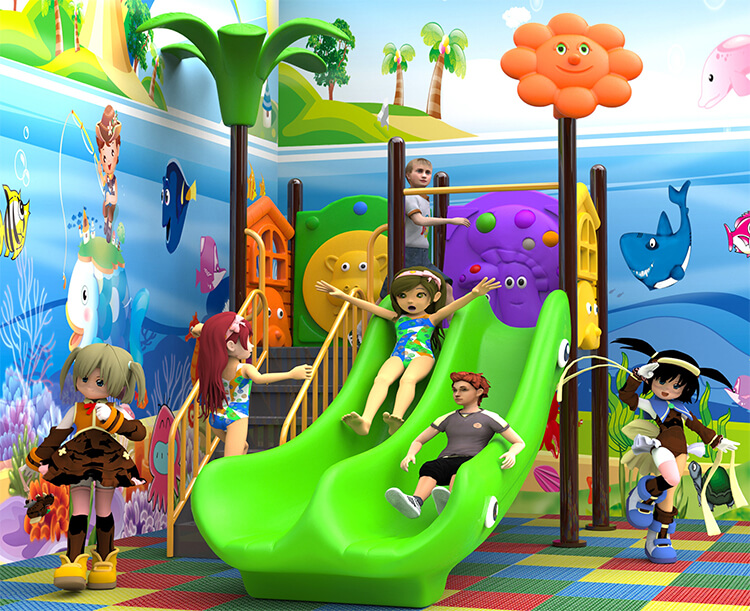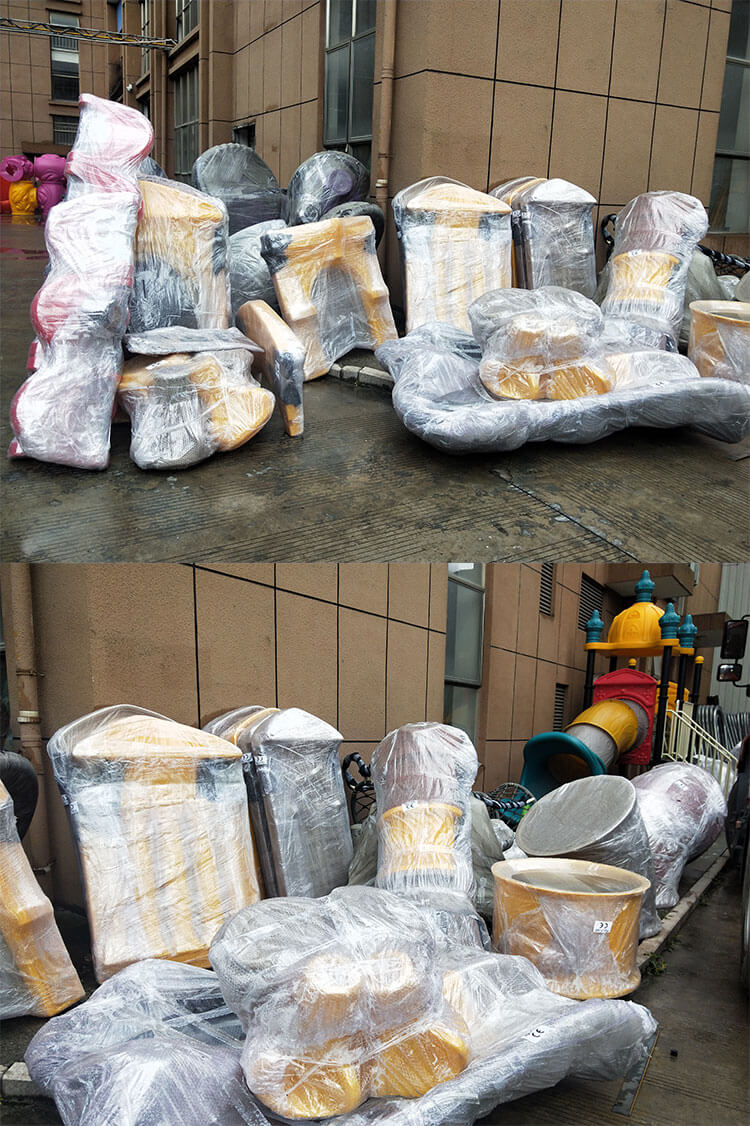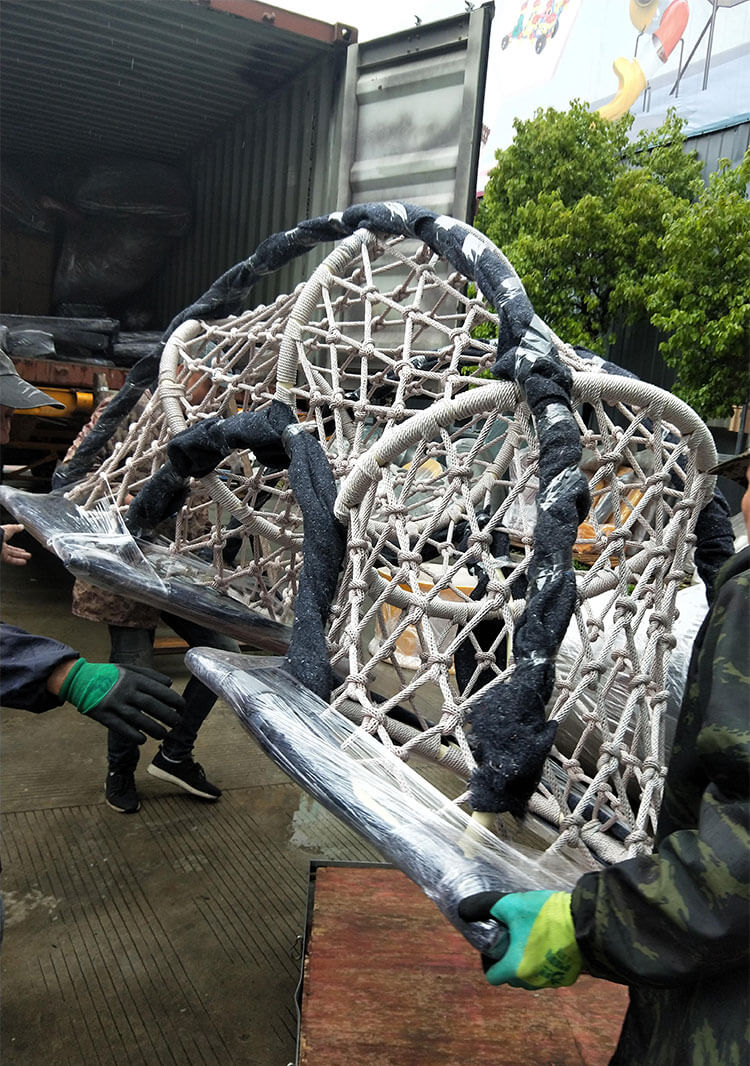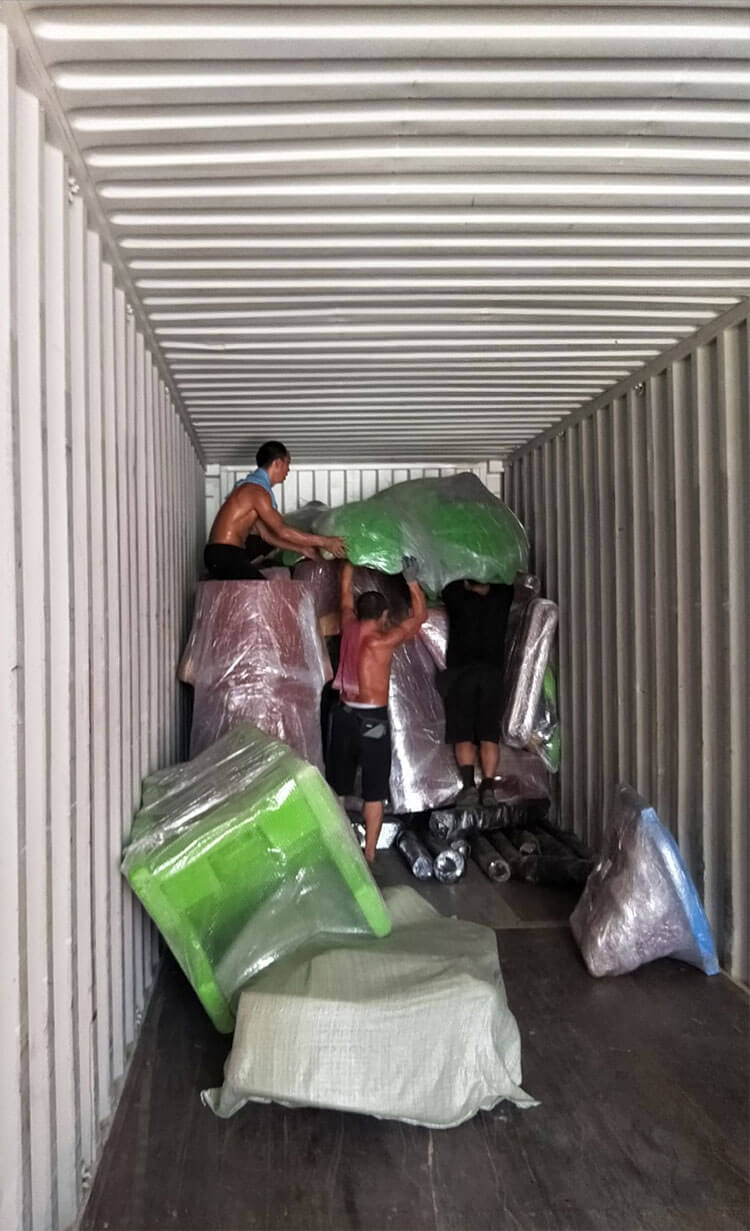 1.Enthusiasm
If you have any questions in the process of viewing product information, please feel free to ask us,we are happy to accept any comments from customers and improve. If you are traveling to China, welcome to visit our factory, we will pick you up at the airport and provide all the assistance for your itinerary in China.
2.Safe
All our designs and products are strictly inspected according to the safety standards to make sure all the parts of the toys will cause no harm to the kids. All the metal parts are smooth and the plastic parts are no-toxic, anti-ultraviolet property, conforming to the standard of FOOD class.
3.Experienced
Our toys are designed by very experienced designers accoding to the interests and feels of the children. With defferent characters and styles, our products bring to the children not only happiness but also the health and wisdom.
4.High Quality
We have been believing that quality is the soul of the products. We assure that our products will keep in very good condition after long time use or even in the harsh climatic conditions. All the parts will keep high durability between the temperature -50°C~50°C.
5.Competitive
For the same products in same quality and same standard, we will offer you the lowest prices. With the same amount of money, you will enjoy more experienced designs,faster delivery,professional installation instructions and much better services.