The new rocket playhouse released!
       After five months of design and revision, this 5 in 1 rocket-themed playhouse finally came out.
For the slide part, we adopted the appearance design of the rocket. The escape tower at the top is designed according to the actual rocket, and a small flag is added at the top, which is cute and vivid.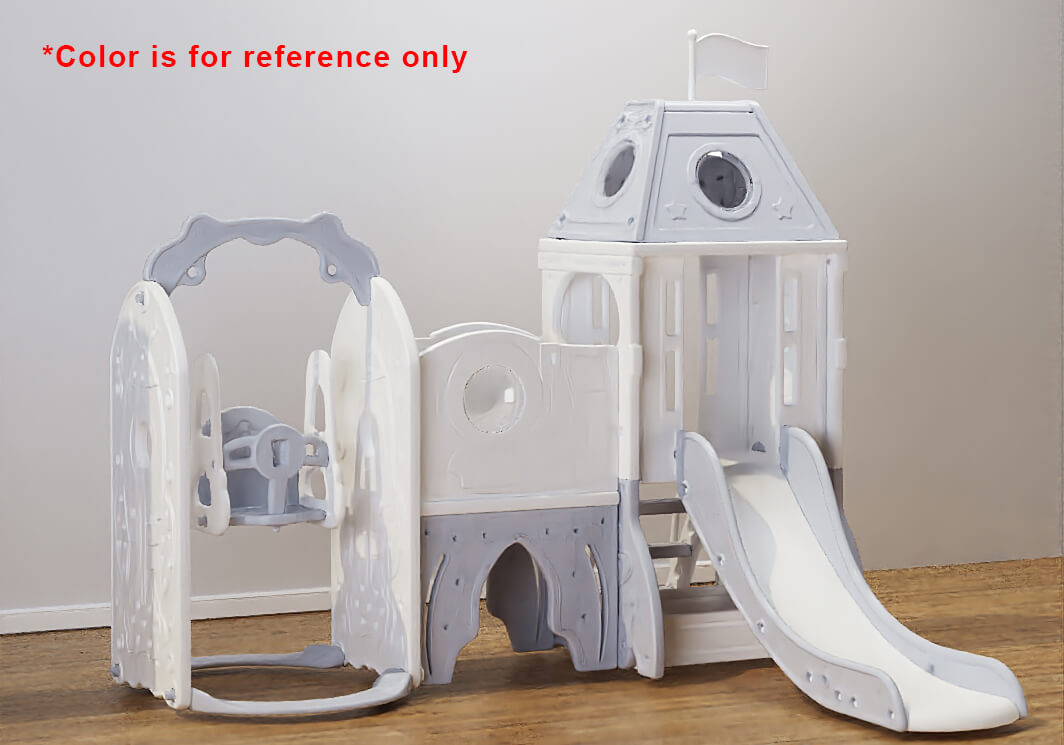 The whole side panel has the shape of a rocket. In the blank space, we will match different stickers. The baby can paste it freely, which increases the fun when playing.
Connecting the swing and the slide part is an aisle with a large space. The baby can stand on the large platform and watch the outside world through the front observation port. At the bottom of the aisle, you can install a simple football net to discover your baby's sports talent.
On the side of the swing, you can install a basketball hoop. We will provide free basketball for children to play. Exercise the children in advance so that they can run and jump more and be healthier.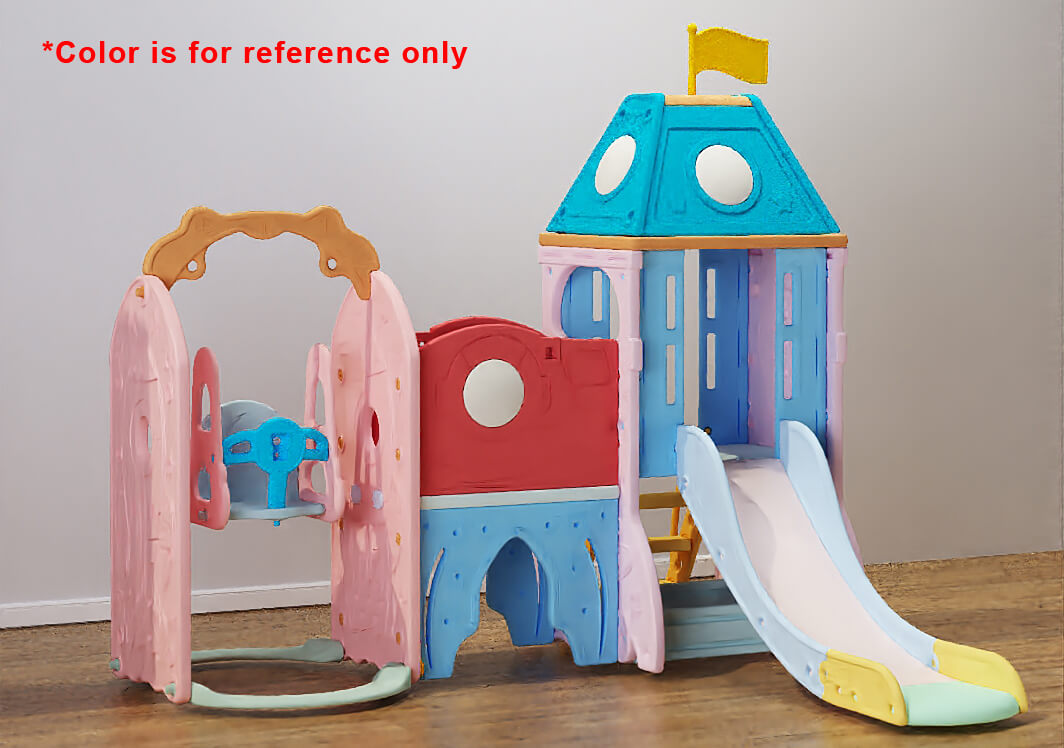 At the bottom of the rocket body, you can use the large space of slides and steps as a storage compartment to place some baby toys.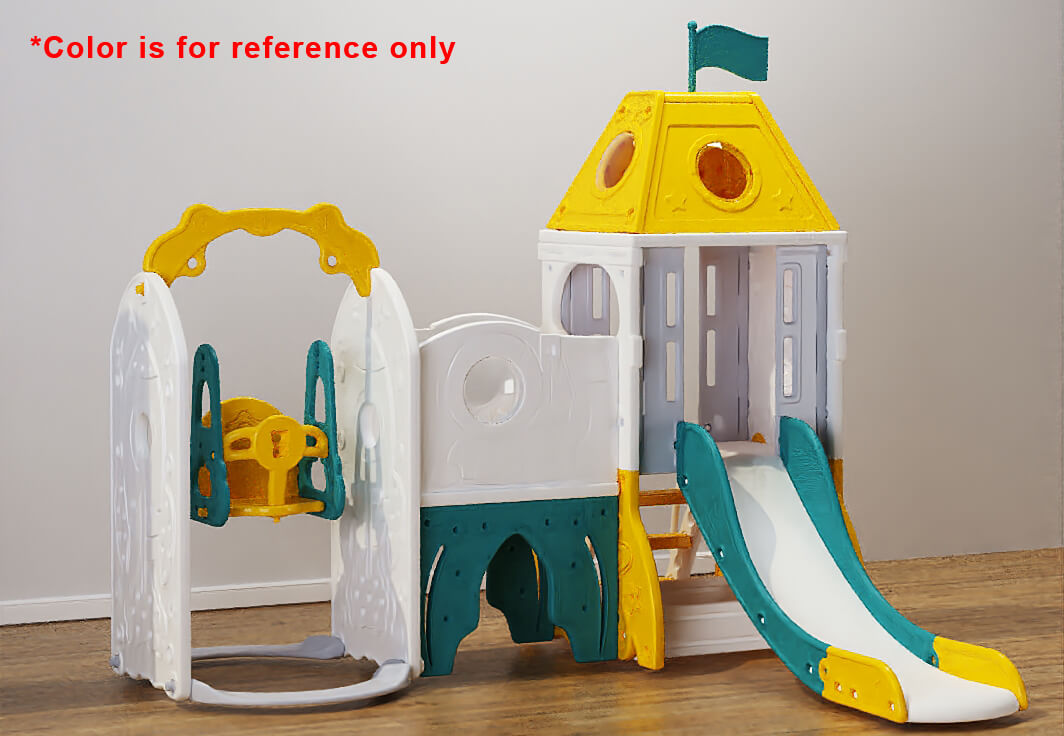 If you are interested in prices or other information, you are welcome to send us an inquiry. Since it is a new product, we do not have a definite color for the time being. All the colors that appear in the article are just our renderings. If you have a good idea, you can also send us an inquiry.